Finding the Best Landscaping Company
When it comes to landscaping, you have infinite choices. You want a beautifully manicured lawn, an impeccably maintained landscape? Do you prefer to fiddle with it in a creative way or do you want an exact replica of something you saw of an estate garden? Whatever your choice, the first step is to find a professional company that understands the needs of its clients and puts as much effort into providing adequate service as if they were doing it for themselves. We're here to help you choose just the right type.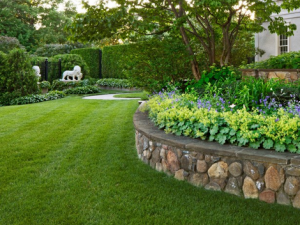 To construct a thriving landscape, the selection of plants is critical and the landscaping Professional needs to be aware of this. Different Plants require different amounts of Sun and shade at particular times in order to thrive. They require optimum temperature, unique soils, and moisture also has a deep effect on their development. The shape of the terrain, the slope, the elevation and the effect it has needs to be taken into account.
Placing the plants according to the relative conditions present in your particular neighborhood is important. If you get plenty of rainfall, then the professional should make sure that the plants he places there will not be damaged by the excess water and will therefore avoid wilting and dying as a result. If it's a drought-ridden area, then the plants should of the type that can tolerate those kinds of arid conditions. There is huge variety out there. All that is needed is to find the right type to go with your lawn.
You don't want to spray pesticide onto your lawn in any season. There are plants which are naturally resistant to pest and it's up to your landscaping professional to be aware of this.
When choosing someone to landscape, experience matters. Hire people who know how to tinker with landscapes and have done it in the past to spectacular results. Otherwise, you're basically hiring a glorified gardener. So with experience, they must generate a lot of feedback from previous customers. Look into that to get an idea of the quality of work they provide. A suitable company must be able to provide references. Happy customers are a great source of pride for the company and a means of confidence for you in selecting that particular company for your own landscaping.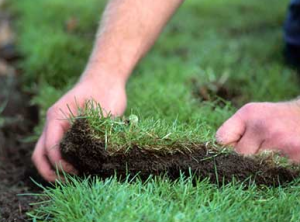 Contact the references they provide you with and make sure to ask all the essential questions. Were they satisfied with the company's service? Have they ever had a problem with them, or ever lodged a complaint? Would they recommend that same company to other potential clients? These answer should be the basis for you selecting any company to service you.
Landscaping requires expertise in artistic design. It requires intense study and observation, and varies according to the part of the world it is done in. In rare cases, the land is too wasted or uneven or just generally unfit for landscaping and hence it must be reshaped by a professional. There are many professional landscaping companies out there in the market and choosing the one that is most suitable to your preferences will end up giving you the desired results for your lawn.