Artistic Garden Designing
Looking into designing your garden? Summer is the best time to get started with your landscaping plans. Lawn designing requires a lot more effort than picking which plants, shrubs and flowers to put in. There are a lot of things that need to be considered. We will give you some basic principles that need to be considered in order to have a beautiful yard or lawn.
One of the starting point if to create lines to mark the area that will be designed. You need to pay close attention to the architecture of the house or office, patio, deck, fence in order to get best results. You could choose to have curvy layout or straight layout in line with the walkway or fence. Similarly you need to envision if you want straight line of plants or staggered layout of plants.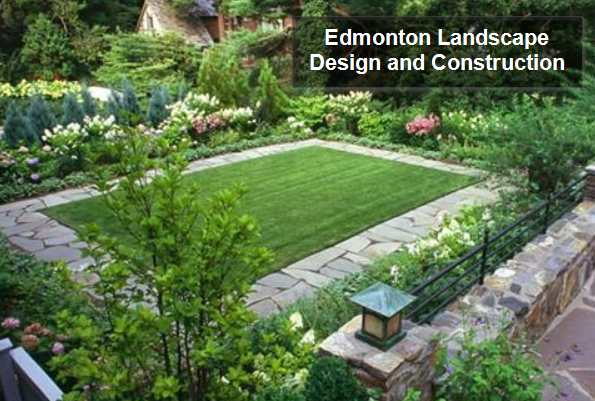 There is always beauty in simplicity. When designing a garden, its best to control your wants. Adding too many different types of flowers, plants and trees can have a negative impact in terms of aesthetic appeal. Keep it simple and you can add more over time. This also helps in maintenance down the road. So limiting the number of plants and shrubs being planted can lead to an appealing layout.
Proportions need to be considered closely during the planning and designing process. The size of the yard should be proportionate to the size of the garden design that you have decided on. Here, the emphasis is laid on the selection of trees in relation to the layout of your house or office space. Are you looking for beauty or privacy? All these factors play an important role in the designing process.
Adding colors to your lawn though flower selection is an integral part of landscaping process. Choosing the right color in relation to the surrounding without overdoing it is highly important for creating an artistically appealing lawn. It can help in catching the eye, create mood and brighten up the surroundings.
It is imperative to main balance in the yard. This refers to symmetrical balance if you have a yard design that is on either side of your fence or front door. If that is the case both side should mirror each other in colors, size and shape. It could be asymmetrical balance where the two sides have different plants but they are similar in terms of size and shape.
While designing, all sides of the yard and every angle should be looked at and considered in order to have an appealing landscape. You should not only see how it looks when being planted but envision how it will look in future when the plants and trees grow and mature over time.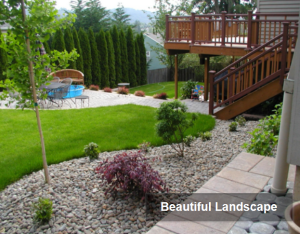 Weather conditions are probably the most important aspect to be considered during the landscaping process. You need to be aware of which plants, flowers and trees suit what kind of weather, soil conditions as well its surroundings. Decide if you are going for all season appeal, or picking plants and flowers that will bloom and be visible during specific seasons.
Now that we have offered you so many pointers to consider when designing your garden, it is vital to understand that designing can be a tedious job and if you do not know about gardening, trees and plants, you can end up in a messy situation which may be costly and may not even produce the desired results. There are a lot of professional landscaping companies that offer their experience at reasonable pricing. Look for the company that best suits your vision and needs within the budget and timeframe you have in mind. Reading online customer reviews helps a lot. Find out if the company has been in business long enough to possess the knowledge required to do an amazing job.