Best Landscaping Ccompany Search Ends Here
Looking for a nice landscaping company that will meet all your requirements and design your dream garden? There are lots of landscaping companies now in the industry and to choose among them can be a cumbersome task. That is where we step in. Our goal is to help offer a few pointers that will go a long way in trying to find the best landscaping company for your needs and requirements.
There are too many companies in the industry now that claim to be the best but finding the right now can be tricky. When we are talking about landscaping, you want a lawn that is well maintained and exquisitely manicured. Some people prefer a close replica of a garden they saw at an estate or maybe in a magazine, while others prefer a uniquely landscaped lawn. No matter what you choose, in order to get started, set a budget as that will help in narrowing companies. You need a company that can offer services within your budget requirements. You want to choose a company that will offer services with great dedication to offering unbeatable quality of service but do so professionally with the know-how of everything that goes into landscaping.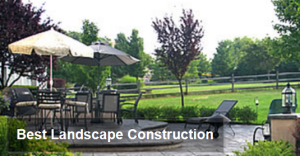 The Company and its personnel should know about all the plants, trees and shrubs and the conditions for their optimal growth. Selection of the type of plants and trees plays a pivotal role in landscaping a garden. Different plants have different requirements when it comes to water, soil and sun conditions. Some require more sun than others. While some trees and shrubs require unique soil conditions and moisture, the shape of the slope, the terrain and elevation plays an important role in their growth and sustainability. All these factors need to be paid close attention to and that's what a knowledgeable landscaper does.
The relative conditions of your surroundings and neighborhood hold an important position in making decisions for which plants and flowers to choose. Professional landscaping companies pay close attention to which plant to choose depending on the weather as well. If a plant that requires frequent water, then planting it in area where there is less water retention will render disastrous results. Make sure you try to find the credentials on the landscaping company and how knowledgeable they are when it comes to working on your lawn. The best way to do so would be to ask for customer referrals. If the company is an established one that claims to have served happy customers, they should have referrals to back up their claims. Talk to their previous customers to find out if they do their work in timely manner, if they know what they are doing, if the previous customers were satisfied with the work done, was it reasonably priced, were they willing to listen to their input? All these answers will make it easier for you to choose from. Online customer reviews is another way of helping you determine which companies are doing a good satisfactory job and which ones are giving their clients a tough time.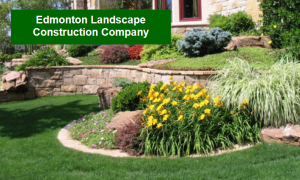 Pesticides can be harmful for the environment and your family. It would be best to choose plants that are pest resistant and all landscaping professionals know that. Make sure the company you are deciding to go with does not use pesticide or pest prone plants. Experience is important as a well-established company will know how to go about things and not experiment on your expense. In order to get spectacular results, its best to go with a company that has been in the business long time.
Meet with landscaping companies to get a feel about their artistic ability and their knowledge in the field. Most companies offer free quotation, so meeting a company and its personnel will help you get an idea of the kind of people you are dealing with before making a decision. You should be able to communicate and relate with the people working. There are many professional landscaping companies in the market. Make sure you hire the company that meets all your budget requirements, your vision and have the experience to do the job successfully.