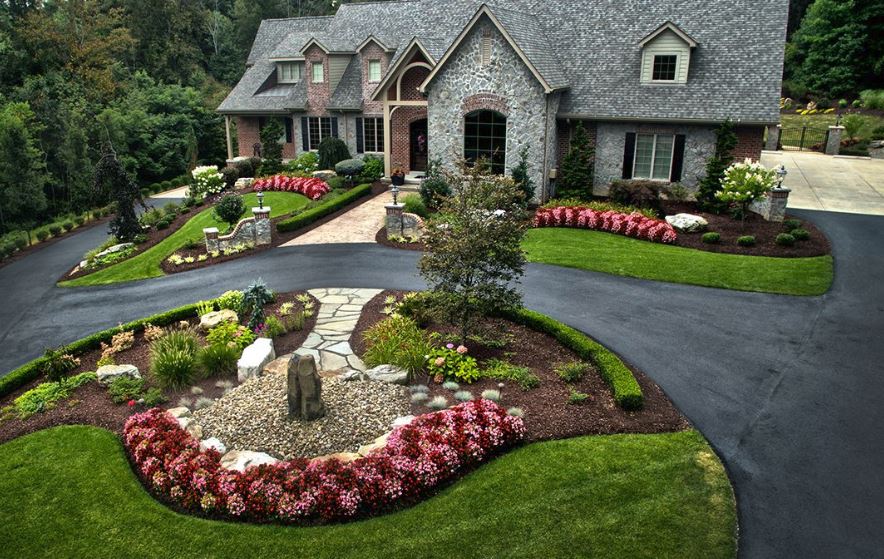 How to Design Driveway Landscaping
Your driveway is the first thing that visitors would get to see once they reach your home. Thus, you should not let it be bland or unappealing as it is as important as your garden, porch, living room, or the rest of the house. Thus, landscaping it is very much recommended, as not only will it be more aesthetically pleasing, but it would also increase the overall value of your home.

How to Do Landscaping?
A driveway has multiple components and, depending on where your home is located, you can design them in a variety of ways. Parts of a driveway may include:
The actual driveway
Borders of the driveway
Gate
Roundabout
The landscaping of your driveway must match the overall design of your home, whether it be set up in a modern, colonial, or contemporary design, among others. There are various ways by which you can do designs that will accentuate your driveway, such as by planting shrubbery, installing wood or stone works, or even something as simple as painting lines or designs along the sides or on the actual path itself.
Of course, function is equally as important as form. Do not go for designs that are impractical to drive on, such as floors made out of brittle or slippery materials. Also, do not put in designs that will obscure line of sight as this might cause accidents to occur. Lastly, make sure that important parts of your home such as drainage ditches are not covered up.
One of the most classic landscaping ideas for your driveway is to lay out cobblestones which would give your driveway a very classic and sophisticated feel. You can also have differently colored gravel or asphalt laid out in a specific pattern.
For borders, flowers and other types of greeneries are always best. You can also put in some lighting which would make your driveway more visible at night. Accent these with simple stone or wooden ornaments like statues to complete the look.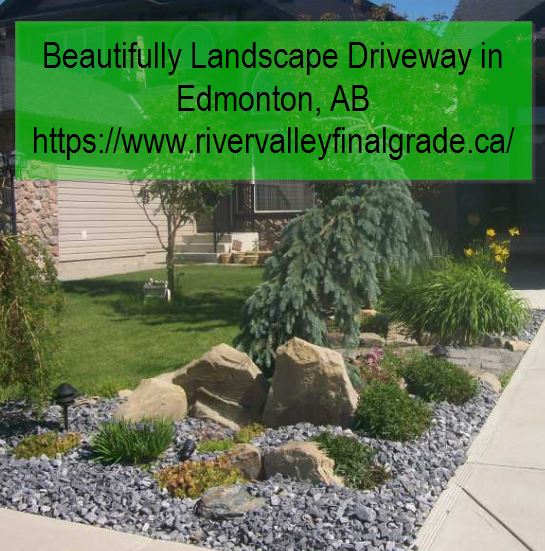 Most of the jobs mentioned above can be done by a person with simple landscaping, construction, and gardening equipment and know-how. However, the best people do to this job are actually professional landscapers that can provide much more satisfactory and complete work and detailing for you.
Where Can I Get More Landscaping Ideas?
There are a lot of places where you can get fresh and original ideas when landscaping your driveway. Here are just some of the sources for some great driveway landscaping designs and concepts:
Internet
Home improvement magazines
Homes in your neighborhood
You can also ask browse for websites of home improvement and landscaping companies. Most of the time, they will provide samples of their previous work. From there, you can get some new ideas on how to further improve the look of your driveway. Better yet, you can just remove all of the hard work on your end and hire a landscaping company outright. From there, you can discuss the overall look and concept that you would like and they can provide you with multiple designs that you can choose from.
Whether or not your landscaping project is a DIY initiative or you would be hiring a professional landscaper for this job, be sure to know exactly what you want as this will take up not only time but this will probably be an expensive venture as well. Plan your design way ahead of time so that you will not be disappointed with how your driveway will look like in the end.
As previously mentioned, make sure that not only will your driveway not look good, but it should be functional as well. With a well-planned driveway landscaping project, it will definitely be able to catch your visitors' as well as potential homebuyers' eyes. This will allow you to not only increase your home's appeal, but it will also allow you to fetch a good price should you decide to sell your home.