Tips on how to choose a professional Landscaping Company in Edmonton
The outdoor area of the property of the inhabitant and the commercial owners display the kind of person they are. Hence, everyone makes an attempt to maintain and keep their backyard together with the garden area in the very best condition. Different landscaping companies offer various services to help you get the desired results that you may be looking for. Maintaining the appearance of your garden is very important and therefore, if you struggling to find time to keep your garden in the best condition, then you need to look for the right and a genuine company that can offer such kind of services and helps you in the most professional and efficient way.
Benefits of hiring a professional landscaping company
Compared to doing landscaping by yourself, hiring professional is more advantageous. There are tremendous benefits you get by hiring professional landscaping, moving service and gardening to take care of your environment. The following are some of the benefits:
Saves time
Due to lack of time to maintain the outdoor spaces, you will often find many individuals with overgrown grass and unkempt lawns in their homes. Hiring a landscaping company or a mowing company can help you get free of these stress. You do not have to get out of your work schedule to do proper landscaping.
Cost-effectiveness
To get a professional landscaper, you require some skills and knowledge. Without these skills and knowledge, you will continue wasting your money with your lawn and landscaping with no positive results. Your grass will continue turning brown and your flowers will still be dying. However, if you employ a professional landscaping and gardening company, they will bring their skills and experience into your outdoor space, making sure your lawn and garden remain healthy over a long period of time. You can also reach an agreement with the landscaping service to be coming back every two months. This ensures that your lawn remains neat and spectacular for a long time to come.
Professionalism
This is the crucial benefit of hiring a professional gardening and landscaping company. A company with many years of experience will take your backyard or garden and make it appear more attractive than you would have imagined. They also take your idea and bring it to practice. This is something you cannot achieve on your own.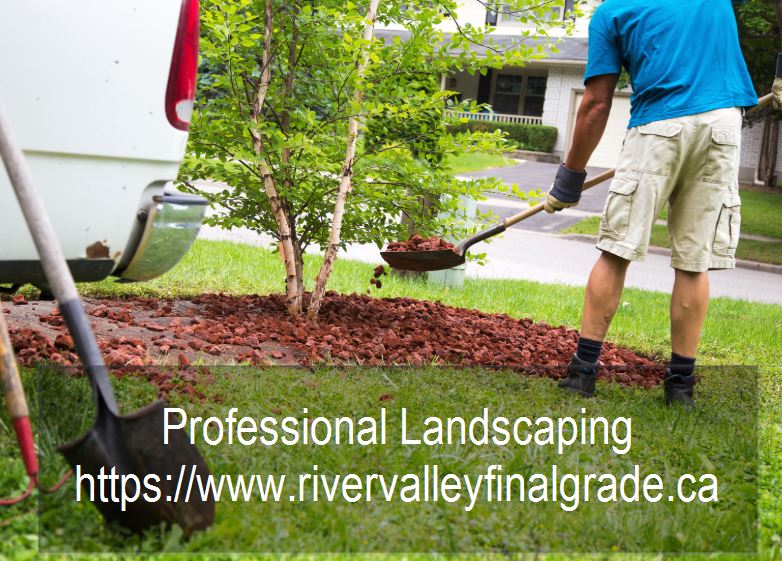 Choosing a professional landscaping company
Before your ground is broken into a landscape project or any mowing is carried out on your grass, you are supposed to make sure that you are making the best choice. The following are some of the things to consider before choosing a professional landscaping company:
The services provided by the landscape company
Every company offers different types of services to their client. However, since your landscape matures and changes every year, you should build a relationship with a company that can handle any type of project
The period the landscaping company has been in the business
The number of years the company has been operating is an indicator of the quality of landscape services you can get from them. A company which has been operating for some years would have gain respect and loyalty from their clients and they deeply care about maintaining their good standard and reputation in the area.
The size of the landscaping company
Another important factor to consider when choosing a professional landscaper is the size of the company and the number of employees in that company. Choose a company that has shown sustainable growth and development over a long period of time but it should be small enough for every customer to count.
Other factors include:
• The follow-up and maintenance plans of the company
• The won awards and national recognition held by the company
• Whether the company is recommended by previous clients