How to choose perfect landscaping company
It takes much sacrifice to build or buy a home. Nonetheless, you need to keep it looking great and welcoming at all times. Landscaping gives your property an aesthetic appeal. To keep your lawns in top shape calls for planning. You also need to budget for the task. There are tools, materials and manpower required.
The objective of landscaping is not just to keeping your home looking beautiful from the outside. If professionally done, your front and backyard attain their full functionality. Whether you are an expert at landscaping or not, the truth is that an outsider can help you achieve outdoor design objectives in ways you cannot. Therefore, considering the value you attach to your home, you should let a professional spruce up your outdoors.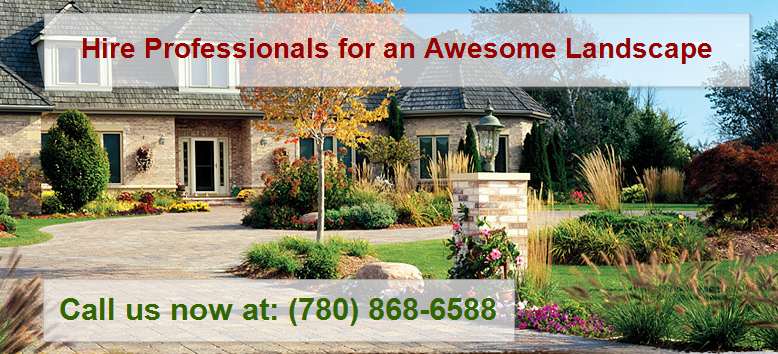 In case you are wondering how to go about choosing the perfect landscaping company, here are golden tips:
Have a plan
Even before you seek professional assistance; it would be wise to draft a plan of how you would want your compound to appear afterwards. Once you have the outcome in mind, decide how much you are prepared to pay. In other words, prepare a budget. Landscaping activities cost homeowners money, and you do not want to overspend only to end up with shoddy work.
Suggestions and recommendations
There are dozens of landscaping firms with each claiming to provide professional services. As you walk around the neighbourhood, you might have noticed that there are homes whose landscapes look stunning. Visit these homes and request the owners to give you references. Taking such an approach will help you a great deal since you already have a first impression of what the prospective landscaper can do.
Online search
Even in landscaping issues, the internet comes around as a useful resource. Therefore, check for landscaping firms online. Visit web pages of a few companies that seem to attract your attention. Find out what has made them stand out. Go to the reviews section and read comments posted by past clients.
Identify Landscaping Companies within your locality
Armed with a list of landscaping companies given to you by friends, neighbours or relatives, your next task is to assess their suitability. Start by identifying those landscaping firms operating within your locality. Companies from outside your town may charge you more than those within. A longer distance travelled to and from their offices to your home creates an additional charge. A nearby firm will not incur much fuel cost when transporting materials and manpower.
The interviewing process
After finding out landscapers located near you, the next task is to interview three of your best firms. Call or visit their premises. Before you do, prepare a list of questions and expectations. By making phone calls, you will have an idea of just how well or poorly your top landscaping firms treat their customers. Find out whether they would be willing to undertake the project, how long it would take and the total cost.
Obtain quotes from the shortlisted firms
Remember that each professional landscaping outfit has its rates. During the process of making your phone calls and visits, make sure you obtain quotes detailing how much each provider is willing to charge. Once you get back home, compare these quotes. In your comparison, let the plan you had envisaged at the start guide you. Most people think that the cheapest contractor is always the best choice. It does not always happen like that. Seek for a provider who gives value and closely meets your expectation.
Armed with all the information you need, you can now choose the right landscaping company. Before signing the contract, confirm that the chief landscaper has indicated how long it will take to complete the work. Watch out for clauses on maintenance. During the period covered in your agreement, the landscaper should provide maintenance services for free. Also, ensure everything you have agreed upon appears in the contract.