Landscaping an Important Aspect of Home Renovation
It is common among homeowners to focus on internal home renovations leaving out the external environment which offers the first impression to visitors and passersby. The external environment consists of the front yard, backyard, and garden- this is mostly used by the extended family whenever there is a gathering. Landscaping is the key to customizing your home to reflect your values. One can achieve a successful and rewarding landscape if he or she has a bigger picture – a plan.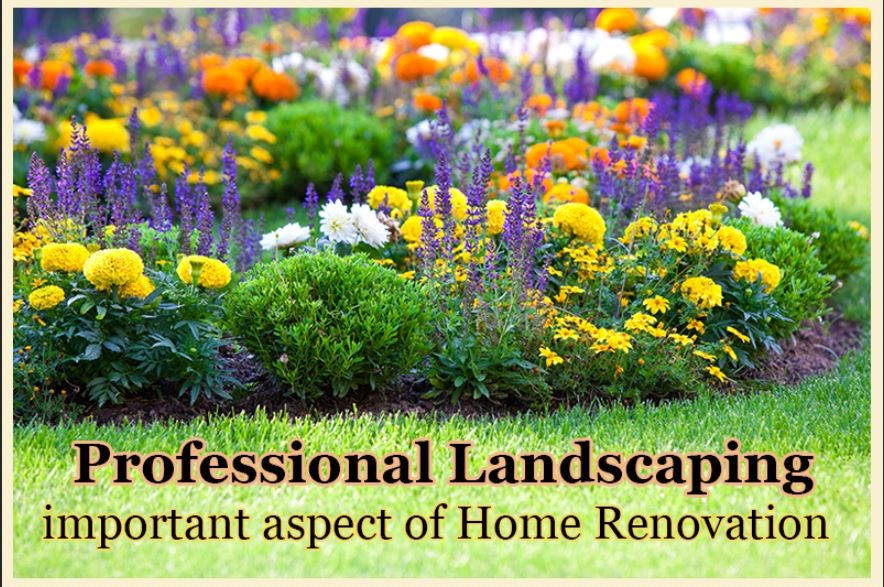 Front yard landscaping
This is the first area of your property that defines your home. This is what people look at to determine your status and how they will be interested in walking into your home.  Therefore, if you want to make your front yard attractive consider the following options:
Working on the walls surrounding your compound
Using terracing if you do not have a gate or wall
Using exotic species of trees and flowers for a natural look
Using waterfall to compliment the natural look
Outdoor lighting
Attractive paths and walkways
Developing a lawn
Constructing a patio
Renovations that require the use of stones (like a patio), one is recommended to choose the nature of the stone wisely. The patio can be a source of providing shade which is relevant for gatherings and parties.  The nature of the stone is controlled by the following factors:
Texture
Color
Shape
Durability (high traffic areas)
Drainage properties
The architectural style of the home will determine the plants to use for your landscaping.  Trees can be used to make a canopy for entrance. In addition to that, most front yard landscaping uses a variety of plants that flourish all through the year. To access your backyard, you can use winding paths. The outdoor lighting system will maintain the appeal.
Backyard landscaping
The backyard is definitely the place where you take a rest and unwind.  It should maintain a theme of tranquility.  It should be free of sunlight and if controlled the scene outside should be captivating. In most modern homes, the backyard is the right place for a swimming pool. The pool will be surrounded by evergreen plants and terraces. Some plants can be used to create living walls for seclusion and privacy purpose.
If the land is quite steep, then you will need to consider rising steps. There are traditional and modern techniques used in creating innovative steps. Peebles and natural rocks are used in the designing of walk paths. Big rocks have been used to fill up spaces that are not fertile enough to hold plants- shrubs can also be used instead of rocks.
The patio can also appear in the backyard alongside a custom kitchen. All these attractions are included in the deck which outlooks the garden or pool. Tiles and wood material are mostly used to create this part of the house. This should provide space for entertainment and a fireplace.
Garden landscaping
This part of the external environment is a host of plants that may provide fruits of varying colors to beautify the backyard. How vibrant the garden is will be determined by the border design and lighting system used. An Eco-friendly garden does not only create a curb appeal but aims at attracting wildlife like birds and butterflies. The garden landscaping does not only include flowers alone, some also have greenhouses and kitchen gardens for vegetables and greens.
Hiring professional landscaping company to do the work is the way to go. You will get to understand the items and elements that are necessary to make your home beautiful and welcoming. You have no other option than to select the most experienced company with a rich portfolio. Landscaping is a learning process if you want to tap the capability of your external environment to define your taste. Get hold of a landscaping catalog and explore the ultra-modern and unique design being used widely in homes.