Hire A Landscaper To Make Your Garden Marvellous This Spring
As the winter has been mild this year around, it feels like spring has come early. That means that your garden can bloom early if you start working on it right away.  Summer will be here before you even realize it. It is time to devise landscaping plans for this year and what better way to start than by hiring an expert landscaper who knows how to get the job done right.  Having a good landscape can transform the outdoor look of your home, making it not just refreshing but also inviting. Who doesn't want to see flowers blooming after a long winter?
Landscapers are your lawn and garden designers who use their imagination and expertise to change the look of your backyard and even front yard into one that looks like it is from a gardening magazine. So change that snowy white winter garden into an oasis in spring. Enhance the look of your home by adding colorful flowers, plants and shrubs along with beautifully crafted stone work this season.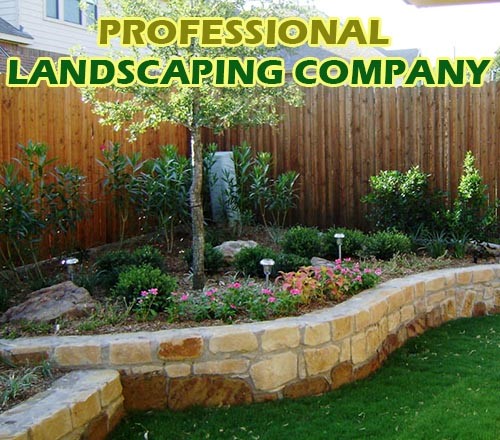 Let the landscaper bring spring early in your home garden
You can turn your garden into a work of art through professional landscaping. But before the process can begin, all the winter residue needs to be removed from the yard. Let professional landscaper help you with planting at the perfect time so that flowers can bloom as spring approaches. Hiring landscaping services can cut down your work. All you have to do is make choices between the shrub options provided to you, pick which flowers you would like and what garden layout design you prefer among the provided options. The landscapers will do all the work for you, from pulling out dead plants, weeds, to taking care of what can be preserved and planting new ones. You can bring spring early in your backyard if you get on it now and look for a nice landscaping company.
How can your garden look more beautiful? Edmonton Landscapers ensure they add trimmed trees, colorful flowers that are easy to maintain, pots with plants and shrubs that can sometimes be accompanied with some stone work that you can admire from the window in your home. Not only that, when it is spring and summer time, you can sit outside with your family and enjoy the beautifully laid out garden with various plants, flowers and trees. Start sooner before it is too late and your yard is not ready for you to enjoy it in summer. Spring and summer do not last long in Edmonton.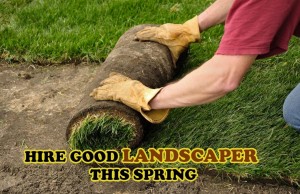 What does a good landscaping company offer?
If you are looking for a professional landscaping company, make sure you check their work before you hire them. Reading up on online reviews and talking to previous customers can help a lot. An expert landscaper will come to your home, office or establishment, and based on the layout will give you advice and suggest what will work best for your garden. Not only that, he will give you a price quotation in writing to clearly lay out the cost that you will incur in using their services, without any hidden costs. Always remember, a good landscaper will not try to cheat you in any way. An established landscaping service company will focus on customer satisfaction rather than trying to get money out of them for everything. Choose a landscaper that focuses on customer service, is nice and friendly to talk to and has professional expertise and customer testimonials to back up his claims.  Provide them with clear budget so they can work within it. Having a beautiful garden doesn't have to cost you an arm and a leg. So stop worrying and hire a landscaper that will get your garden ready in time for spring.