Does Your Garden Bring Feelings of Relaxation?
If your garden isn't giving you feelings of relaxation and beauty but instead inspiring feelings of horror it may be time to hire a professional landscaping company to work with.
Now you may be thinking but I have my own idea of what I want, that is perfectly fine and you can still work with a professional landscaping company to achieve that with much better results. Hiring a landscape service doesn't mean you have no input.

By hiring an expert landscaper you can achieve a beautiful garden and have resources and help with the following;
Budgeting, making sure you work within your budget by calculating exactly how much your need of any one supply. Alternatives to higher priced items and possible suppliers that landscaping businesses have that you do not know of.
Idea generation, these landscaping experts can help you come up with ideas to improve your own idea for more functionality and lower maintenance as well as costs. Having someone else to bounce ideas off of and come up with the one plan that incorporates the things you want as well as explore ideas that you may not have thought of to bring it all together can be a wonderful experience.
A better understanding of what you can accomplish with the area you have once the landscaper does a site analysis. How much has to be removed, how much you can fit in and what the overall cost will run for everything. The areas you can do yourself and the areas that you will need help with. The analysis will also help lead to an idea that can be incorporated and look more natural while preserving the delicate ecosystem of the existing land.
Depending on the landscaping company, they may use in-house designers who can design and implement a beautiful garden layout. They work hard to make sure you get what you want and the work gets done at a fair price and reasonable time frame.
Project managing is another benefit of hiring a professional landscaping company who will be there through conception to finish. The landscaper will be able to assist you in coming up with solutions for any unforeseen problems that come up during construction.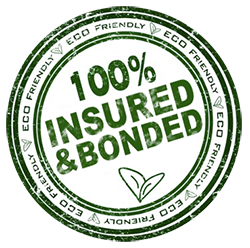 When it comes to hiring a local professional landscape company, you need to be aware of what to look for and questions to ask.
Is the company bonded and fully insured?
How long has the company been in business? You want to make sure that the company can deliver manpower, experience, and skill what it has offered.
Is there industry specialist on staff? Do they know the trees, the plants, are they correct for your local area and climate?
Does the landscaper complete the project without leaving in the middle of the work on sopmeone else's project, after all, you don't want a half done projects for weeks or a month when it could be used?
Project plans, a reputable landscaping company should be able to provide a design drawing of the plans.
Guarantee, you will want to know what their guarantee is and exactly what it covers.
Installation, what kind of process is used when installing each portion of the design.
We also recommend you check with the local online reviews to see if the landscape company has a record of customer complaints. It is also good to check with family and friends for referrals and ask the landscaper for references which you can then check with to make sure if their work was done properly and promptly.
By following these guidelines, you can have your garden to be a relaxing oasis and still fit within a budget you can afford. You can work with the landscaper to make sure of just what you need help with and get the correct help you need. When you are looking for a professional landscaping company, you may be surprised at how cost can affect hiring a landscaper for part or all of your project, as opposed to doing it all yourself.